Brief Introduction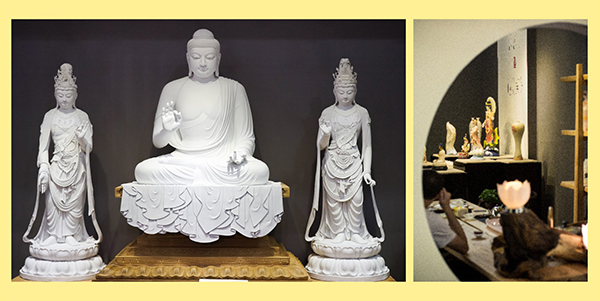 Exhibition time: May 21-25, 2020
Exhibition Venue: Xiamen International Conference & Exhibition Center
Standard Booths: 5,500
Exhibitors: more than 1,000
Exhibition Area: 110,000㎡
Move-in: May 19-20, 2020
Move-out: 16:00, May 25, 2020
For more detail, please Email us: info@buddhafair.com
China Xiamen International Buddhist Items & Crafts Fair 2019 (Spring Edition)
China Xiamen International Buddhist Items & Crafts Fair 2020 (Spring Edition) will be held at Xiamen International Conference & Exhibition Center on May 21-25, 2020. The gross exhibition area is going to reach 110,000 ㎡ with 5,500 standard booths. With the expansion of the exhibition, more and more Buddhist items manufacturers join this international event: the grand scale of the fair, the variety of exhibits and the diverse origins of global exhibitors are unprecedented in Buddhist items and crafts industry. According to statistics, this fair will gather thousands of branded enterprises and attract more than 200,000 people during the 5-day exhibition.
Founded in 2006, China Xiamen International Buddhist Items & Crafts Fair has been held twice a year since 2013: Spring Edition and Autumn Edition respectively. The brand awareness and internationalization of Xiamen Buddha Fair keep growing by the day. Nowadays, it has been acknowledged worldwide as 'The Best Buddhist Items & Crafts Fair in the world', enjoying a high reputation and prestige.
>>>> Five Added Values for Exhibitors
• Free company introduction on Official Catalogue
• Face to face opportunity with distributors of Buddhist items and crafts and temple procurement representatives to explore potential customers
• Free invitation to existing and potential buyers of all the exhibitors as VIP visitors of the fair
• Onsite intellectual property rights protection to encourage original design
• Free consultation for fair preparation and how to maximize fair investment return
>>>> Organizing Committee
• Organizers: Xiamen Conference & Exhibition Group Inc.
Xiamen Jinhongxin Exhibition Co. Ltd
• Co-Organizer: Taipei Chamber of Commerce of Buddhist Items Association
Chinese Buddhism Cultural Center
• Host: Xiamen Jinhongxin Exhibition Co., Ltd